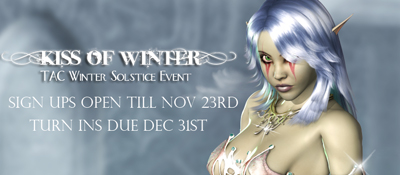 Don't see a lot of new posts up in here anymore, but that's ok. I bought this domain the summer of 2003, and set up the board that fall for personal screen manipulations and commissioned artwork that I never paid taxes on. Shhh. It wasn't that much, so it doesn't count. It officially opened January 2004 as Everquest's Solusek Ro's Hate board. Then after a month, and my bandwidth buckled, it became an art board.
It's evolved over time, and I've enjoyed the changes, the people coming through, the art that was created, as well as the literature part of it. The Mafia games, www.sanguineaffliction.com was created from members of this board – and is still going strong, if only with staff – and eventually everyone kind of wandered away. Sometimes familiar, old faces come back, say hi, then disappear again. I'm sure people are surprised that TAC is even still here, since a lot of us came from other boards that have since died.
We're coming up on 10 years next month and it feels kind of strange, exciting, yet sad. I'll never let this domain go, and this message board will, god willing, always be here in some form. So if you came by and saw this post, know I'm happy you wandered back, and still think back to the good times when the board flourished. Oh, one last thing.
Yeah, fuck you, Norrath Studios. I win.
I love mysteries. They're a fun bit of brain fluff that I take great joy in trying to be clever enough to solve the crime. The only thing I could love more is reading a well written murder mystery. The worst – being let down by an  otherwise unsolvable mystery poorly written with unnecessary back story on characters that have nothing to do with the actual murderer.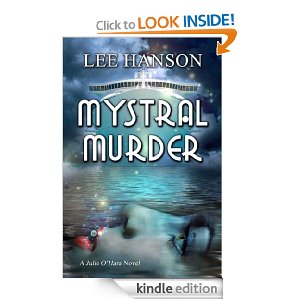 This is a short read (took me about 4 hours one evening) that starts off interesting, and then loses its way as the author weaves an unnecessarily complicated story about a murder of an internationally known travel agent on a luxury cruise. You're introduced to the cast of characters including the suspects and the heroine. Julie O'Hara reads body language, and with her investigator boyfriend Joe Garrett, become embroiled in the death of the flirty, married, cheating Adrianne.
Once the murder happens, you are introduced to all the suspects and their POV, and curiously enough, the ghost of the murdered victim. I'll be very honest with you – it was a story full of background information on suspects that, although have believable motives, was nothing more than explanations of their jobs, circumstances, and relationship they had with the victim. Never at any point does any of this information actually have to do with the murder. In fact, the murderer is only revealed after being introduced ONCE, halfway through the book, and his motive was ridiculous. It was as if the author lost her way and decided to throw in some red herring type of character to take the blame. It was disappointing, disjointed, and a huge let down of an ending.
Sadly I am not interested in reading any other Julie O'Hara mysteries, considering she didn't do much but have sex with her alcoholic boyfriend and make detailed observations of the suspects. The victim's ghostly narrative was completely unnecessary and, at best, throws the story off with her whimsical and uncharacteristic musings that had nothing to do with the victim's personality when they were alive.
2 stars because I finished it.
Come find me.
If you'd like a chance to win a signed copy of the books in my 'Blood Memory' series, head over to goodreads.com via the following links (click the books!) to get in on the giveaway! It runs from now to December 31st and winners are chosen by goodreads.com!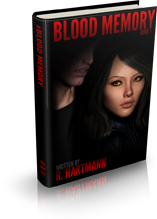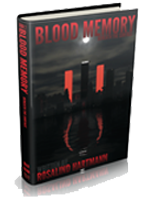 Keep an eye out for excerpts from my new book coming out! Blood Memory: Book 3 (insert clever title here).
Come find me.
Blood Memory Series – Facebook
With Book 3 – 'Brig & Viv's story' on the verge of release, 5 prints each of both my first two books – Blood Memory Book 1 & Book 2: Beneath the Surface – will be available soon via Goodreads.com, so keep an eye out for a chance to win a signed copy!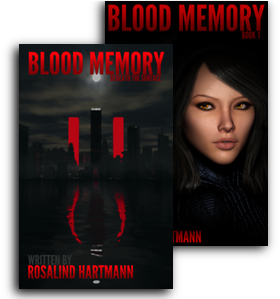 That happened.