Coming soon –
"I don't know what hurt me worse, Hammer – you breaking the Alpha's trust or you not being able to tell me after what we've been through." Brig looked away, swallowing the large lump in his throat. "I know there are some secrets you just can't tell, but," Brig felt a large tear spill from his eye and he quickly wiped at it, clearing his throat, "I might have been upset then, but you're still my cousin, Hams. You have always been closer to me than my own brothers, and I love you. You were such a little shit when we were kids, but I didn't help you because I pitied you. Not because our father's pushed us together, planning from before we were even born. I did it because you were my best friend. Fought those fights with you because we were blood. Protected you in life and for the pack because I respected you. Regardless of the circumstances, I would have been there for you, if only so you wouldn't have had to suffer alone."

Both men, alpha males and deadly werewolves, sat quietly in their seats. Hammer closed his good eye and turned away as he let the emotions that had been beaten down in him release into a strangled sob. Brig got off the couch and pulled Hammer up, embracing his cousin. Together, they silently wept, mourning the loss they had to suffer as men, fixing what had went wrong. Hammer bear hugged his cousin, unable to control the massive wave of emotions.

They were blood, through and through, balls to bone, and despite being forced into a symbiotic relationship for the families, their friendship was true and real. There wasn't anything they wouldn't and haven't done for each other.

Come find me: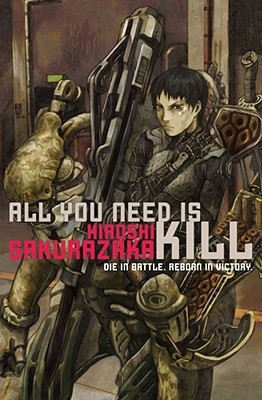 Admittedly the movie drew me to search out the book it was based on. I should have known better to think the Hollywood version was anything like its predecessor, but I was still pleased to read this book.
I won't nitpick the differences between the movie and book. However, I will say that, despite the obvious differences that you pick up immediately, the book's premise is pretty damn interesting. It's been likened to a 'scifi Groundhog Day'. One soldier spends months preparing for the day he unceremoniously dies. There is nothing glorious in his death, which ends 15 minutes after his battle starts, other than not wanting to go out with ammo left. A pitiful attempt to redeem himself, but doing so starts a repeated series of events that leads him to realize that, if he's going to die, god damn it, he's going to try and live before death comes for him.
There's no running from death, which comes in the shape of starfish evolved with nanobites from far off worlds. An alien race needs a new home and it doesn't have the time to double check if there is life on this little blue planet they've chosen. An 80 year round trip for an answer? No, we'll just take your planet with some very pissed off starfish with excrement that inevitably terraforms our planet to suit them. No offense.
The main character decides to take a stand, and in doing so, discovers he is not only in his approximately 32 hour time loop. Enters The Full Metal Bitch.
The book manages to weave a little bit of romance without gutting the story, which stays incredibly true to high action, science fiction adventure. It's a short novel with a science that takes, more than it gives, but keeps the story intact. I gave it 5 out of 5 because a good premise is easy to f8ck up, and Mr. Hiroshi Sakurazaka did not.
Come find me.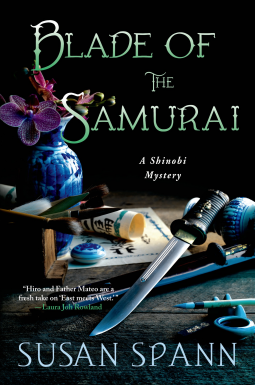 Book Description:
Master ninja Hiro Hattori is trying to sleep when he has an unexpected visit from his friend Kazu, a fellow shinobi and member of the same ninja clan working undercover at the shogunate. Kazu says that Saburo, the Shogun's cousin, has been stabbed to death within the walls of the Shogun's palace with Kazu's dagger, and that though he is innocent, he fears he will be blamed for the murder. He begs Hiro's help in escaping the city. But before he can flee, Hiro and Father Mateo, the Jesuit priest under Hiro's protection, are summoned to the palace to aid in the investigation.
There they learn of a plot to assassinate the Shogun and overthrow the ruling Ashikaga clan. With Lord Oda, a rival warlord, scheduled to arrive in Kyoto soon and the murderer poised to strike again, Hiro must use his assassin's skills to reveal the killer's identity and protect the Shogun. Kazu, trapped in the city, still will not admit where he was at the time of the murder, and this makes Hiro doubt his innocence. Other suspects include the maid who found the body, Saburo's wife, and the stable master. Unfortunately, the Shogun demands the murder solved before Lord Oda arrives, and if the murderer can't be brought to justice, Hiro and Father Mateo may have to die in his place.
Blade of the Samurai is a complex mystery that will transport readers into 16th century Japan for a thrilling and unforgettable adventure.
******************
This is book 2 of the Samurai series by Susan Spann. Last year I happened upon Book 1 'Claws of the Cat' on netgalley and was genuinely entertained and amazed. As before, you are introduced to Hiro and Father Mateo, very much the Holmes and Watson of 16th century Japan. For every calculated step the shinobi takes, Father Mateo unknowingly stumbles with genuine curiosity and innocence at the very structured Japan culture of the samurai.
Father Mateo has been allowed to teach Christianity to one of the Shogun's regions, and it would appear he steps blindly into the complicated class-based world, but he is often Hiro's right-hand when it comes to asking the obvious questions that class dictates is improper to even think. Without Mateo, Hiro would not be able to navigate within his class limitations and have any type of success.
Along with the absolutely interesting dynamic between the foreigner and shinobi (masterless Samurai), Susan Spann brings back several characters from Book 1, namely Kazu, Hiro's only friend and Samurai to the local Shogun. There is, inevitably, a body, clues to a bigger conspiracy, political intrigue, and another step into the world of the samurai. I thoroughly enjoyed Book 2, Blades of the Samurai for the mystery, as well as the glimpse into the feudal history of a powerful country. Hiro is called upon by the Shogun himself to solve the murder of one of his trusted men, and almost immediately, his life and Father Mateo's, are put on the line. Culture dictates that dishonor is not only shared by the family, but the friends in the absence of any family ties. Kazu is accused of murder, caught up in his lies meant only to protect, and again both Hiro and Kazu's ulterior motives to being in the region are threatened.
Fast paced, enjoyable dialogue, immensely interesting history, and a conspiracy worthy of the deception it causes. Definitely give Book 2 Blade of the Samurai 5 out of 5 stars. I wish it was only longer and cannot wait for Book 3!
Find Susan Spann at: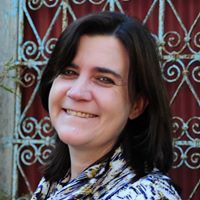 Come find me!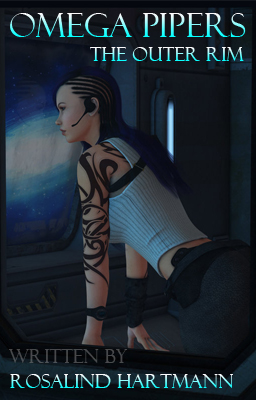 Part 9 – As if things weren't already bad.
http://www.theangrycrayon.com/f/threads/11312-Hunger-Games-Mafia-Sign-up

http://www.theangrycrayon.com/f/threads/11312-Hunger-Games-Mafia-Sign-up
For those of you that remember, The Angry Crayon is hosting another Mafia game. A last man standing, kill your friend, lit game with murder, mayhem, intrigue, and lots of writing.
You create a character within the guidelines, wait for your 'role' (townie, mafia, Godfather, doctor, sheriff, and if we're lucky, the Serial Killer! Mafia know who other Mafia are, townies (the innocents) have no clue. Title players either put the hit on someone (godfather), Identify someone as either mafia or not mafia (Sheriff), or straight up murderize someone (Serial Killer). Everyone votes at a designated time to kill who they think is 'mafia', and then we sit and wait.
All played on The Angry Crayon, the Mafia will have a super squirrel facebook page in which to communicate. 100% secret – only the Mafia can see and no one can see the members.
If you don't play this time (and you really should), definitely keep an eye on the murderizing and accusations – hell, that's half the fun!!! See you there!
http://www.theangrycrayon.com/f/threads/11312-Hunger-Games-Mafia-Sign-up