http://bit.ly/BloodMemoryOrigins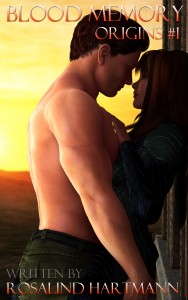 Werewolf romance in a world silently ruled by vampires. A Blood Memory brings the leader of the most notorious vampire clan and the adopted daughter of a werewolf Elder together to discover its secret. Discover the world of the Greater Pack and Clan Tacharan as Vivienne and Simon race across the globe to find the Blood Memory's secrets while dodging bullets, avoiding explosions, and braving Siberia's cold tundra.
Available at amazon for $2.99!
Come find me at:
Twitter – @RHartmannwrites
Facebook Book Series – https://www.facebook.com/BloodMemorySeries
Facebook Author page – Rosalind Hartmann?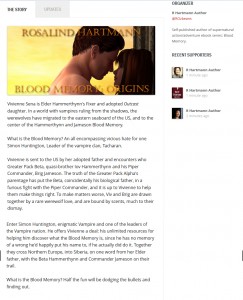 CLICK ME!
Trying to get the word out for support. Check out my new book, an Omnibus of Book 1 and the story it should have been.
Vivienne Sena is Elder Hammerthynn's Fixer and adopted Outcast daughter. In a world with vampires ruling from the shadows, the werewolves have migrated to the eastern seaboard of the US, and to the center of the Hammerthynn and Jameson Blood Memory.
What is the Blood Memory? An all encompassing vicious hate for one Simon Huntington, Leader of the vampire clan, Tacharan.
Vivienne is sent to the US by her adopted father and encounters who Greater Pack Beta, quasi-brother Iov Hammerthynn and his Piper Commander, Brig Jameson. The truth of the Greater Pack Alpha's parentage has put the Beta, coincidentally his biological father, in a furious fight with the Piper Commander, and it is up to Vivienne to help them make things right. To make matters worse, Viv and Brig are drawn together by a rare werewolf love, and are bound by scents, much to their dismay.
Enter Simon Huntington, enigmatic Vampire and one of the leaders of the Vampire nation. He offers Vivienne a deal: his unlimited resources for helping him discover what the Blood Memory is, since he has no memory of a wrong he'd happily put his name to, if he actually did do it. Together they cross Northern Europe, into Siberia, on one word from her Elder father, with the Beta Hammerthynn and Commander Jameson on their trail.
What is the Blood Memory? Half the fun will be dodging the bullets and finding out.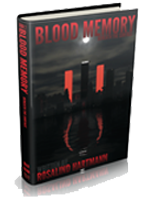 ALSO AVAILABLE!! Blood Memory: Beneath the Surface (book 2)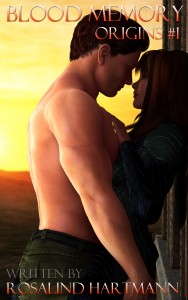 Now available on Amazon and Smashwords.com
Use the code RAE50 at Smashword's checkout for 50% off during their site-wide promotion!
(Offer good through March 07, 2015)
More action, more romance, more werewolves and vampires. What can go wrong, right? Dive into the new edition of Book 1, the book that 'should have been'. Learn how Brig and Viv meet, about the dispute tearing Brig and Hammer apart, and when Simon first meets Vivienne. Hope you enjoy it.
Come Find Me:
Coming soon –
"I don't know what hurt me worse, Hammer – you breaking the Alpha's trust or you not being able to tell me after what we've been through." Brig looked away, swallowing the large lump in his throat. "I know there are some secrets you just can't tell, but," Brig felt a large tear spill from his eye and he quickly wiped at it, clearing his throat, "I might have been upset then, but you're still my cousin, Hams. You have always been closer to me than my own brothers, and I love you. You were such a little shit when we were kids, but I didn't help you because I pitied you. Not because our father's pushed us together, planning from before we were even born. I did it because you were my best friend. Fought those fights with you because we were blood. Protected you in life and for the pack because I respected you. Regardless of the circumstances, I would have been there for you, if only so you wouldn't have had to suffer alone."

Both men, alpha males and deadly werewolves, sat quietly in their seats. Hammer closed his good eye and turned away as he let the emotions that had been beaten down in him release into a strangled sob. Brig got off the couch and pulled Hammer up, embracing his cousin. Together, they silently wept, mourning the loss they had to suffer as men, fixing what had went wrong. Hammer bear hugged his cousin, unable to control the massive wave of emotions.

They were blood, through and through, balls to bone, and despite being forced into a symbiotic relationship for the families, their friendship was true and real. There wasn't anything they wouldn't and haven't done for each other.

Come find me:
Been calling it book 3, but it is just really my third book I'm publishing and actually part of the 'Blood Memory Origins' series I plan on putting out.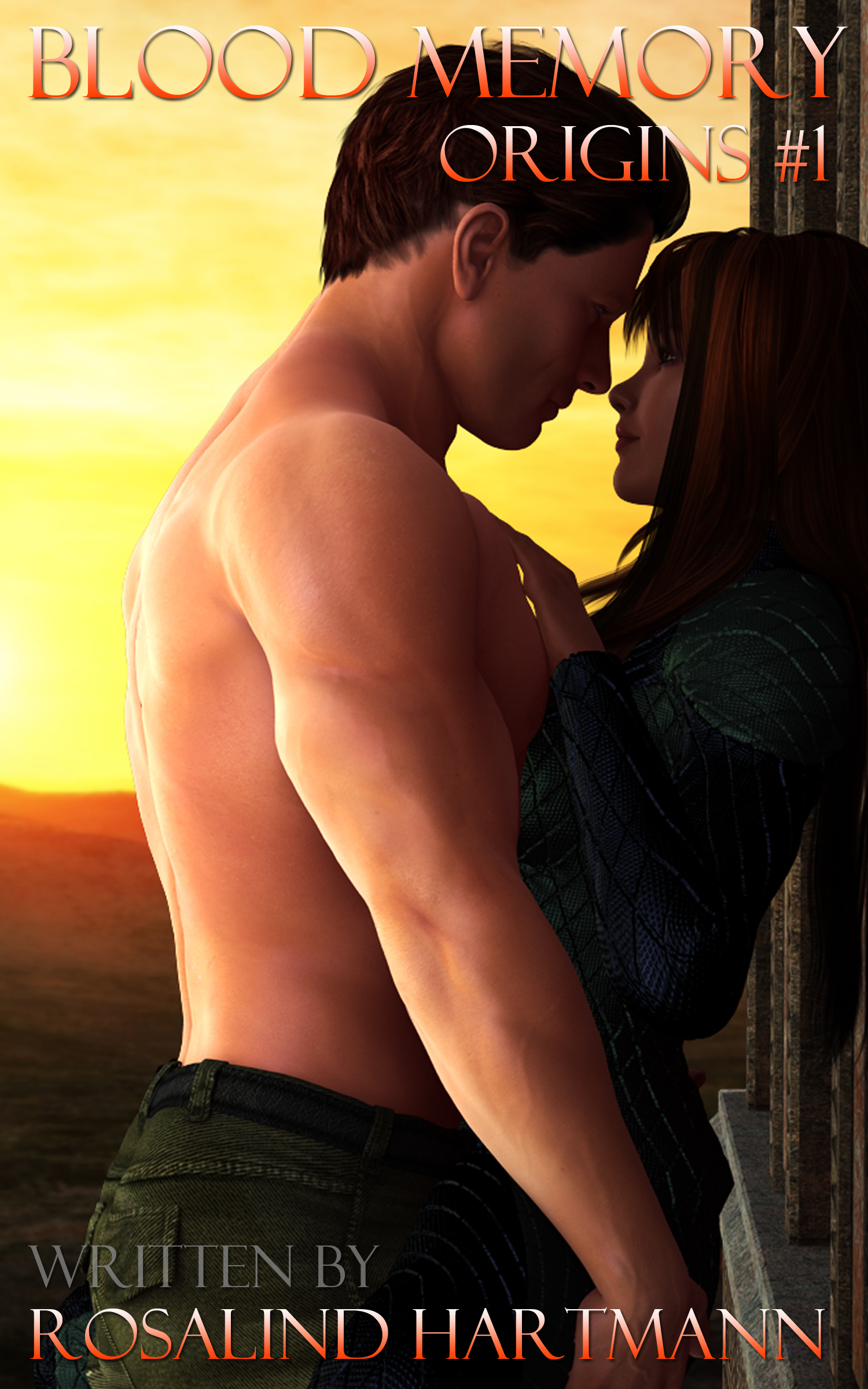 Come find me: