Caught in the Moment by Brandy Walker @Brandy_W
Caught in the Moment available on Amazon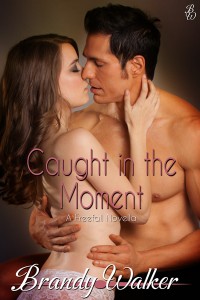 This is Brandy's second foray into self-publishing with a shortie romance that is part 1 of her 'Freefall' series of reckless skydivers and the women who love them. Book 1 starts with Laurel Kane, delicate teenager caught up in the regrettably vicious world of high school popularity. You get a peek into her mortifying first contact experience with her high school crush, All-Star athlete, handsome and he knows it, football player, Quinton Ferris. One cruel moment that most girls get to experience, if they're unlucky, but Laurel is brave enough not to let it define her as a woman.
Skip 10 years later and you find Laurel again, freelance photographer, working on a sky-diving book and taking pictures of the Ferris brother's company that Laurel's cousin employs for the jumps. Quin doesn't even recognize her, until her fated high school nickname is dropped. "Camera Girl", one that he, in fact, coined. Quin sees the strong, capable woman that Laurel is in the present day and is immediately reminded of that regretful encounter in high school, one that he was ashamed of the second it happened, but as a cocky, arrogant young man, could not atone for. Quin pursues Laurel, much to her delight and dismay, and she is reintroduced to his twin younger brothers, and embarks on a thrilling romance with the boy, now man, of her dreams. There is always conflict, burgeoning self awareness, regret, and revelations, but this is just the start of their romance.
'Caught in the Moment' is a short novella that captures the delight of a new romance with interesting character development. I would have liked to have seen it go a little further before its end, but that's the lure of the novella series. Brandy does a wonderful job weaving the romance with enough eroticism that is not overdone and leaves you definitely wanting more. I did enjoy it and would recommend it to any romance fan wanting a quick fix.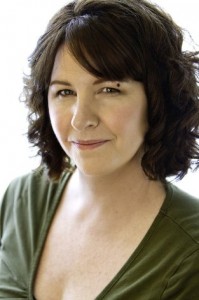 Find Brandy at twitter, facebook, and her website blog.
~