A Hidden Fire: Elemental Mysteries Book 1 by @E__Hunter
Elizabeth Hunter Twitter and Facebook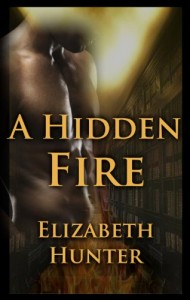 Don't let the cover fool you, although feel free to admire the scenery. One doesn't normally associate ripped abs with books, but it would behoove you to ignore the connotations of bodice ripping in some old library you're imagining right now, and at least read the prologue. I did and I'm pretty glad I gave this story a chance, despite the cover.
I'm not a huge romance fan. I am a woman, bordering on being a cougar…yes, and not happily, but I'd read a well written romance just as long as it doesn't involve the ridiculously beautiful man sweeping the ridiculously average woman off her feet. Elizabeth Hunter piqued my interest with a strong introduction of a mysterious man speaking to a college girl in a library, asking for help on her computer. He elicits her immediate help just by merely touching her. Now, let's read the blurb.
~
No secret stays hidden forever.
   A phone call from an old friend sets mysterious book researcher Giovanni Vecchio back on the path of a mystery that has eluded him for centuries.  Little does he suspect a young librarian holds the key to an ancient secret, nor could he expect the danger Beatrice De Novo would attract.
   Now both will follow a twisted maze leading from the archives of a university library, through the fires of Renaissance Florence, and toward a passion that could destroy them both.
~
I don't think the description does this story justice. I would classify this as paranormal romance mystery. Giovanni Vecchio is the enigmatic and mysterious Italian historian that visits a local university library in Houston, Texas. He captures the attention of Beatrice De Novo, 23 year old library science major who works the night shift and oversees the special collections archive. Giovanni is tall, dark, and handsome (but aren't they all) and Beatrice, B to her friends (but not Giovanni), finds him weirdly fascinating.
Slowly but surely they are both embroiled into a several centuries old mystery of a lost library, supernatural beings, and a romance that almost, but doesn't quite come to full fruition, and for that, I was thankful. The attraction between Beatrice and Giovanni is restrained – he's using her and ultimately she is using him, after discovering he's not like your average Italian historian with dark hair, olive skin, green eyes, and an alluring electrical presence. Hunter keeps the focus on Beatrice and Gio, but introduces incredibly fun supporting characters. The charming butler Caspar, the hilariously devilish Carwyn, and the lovely Isadora, Beatrice's grandmother. There is a healthy mix of romance, adventure, mystery, as well as a nasty villain, Lorenzo.
Hunter weaves an intricate tale, slowly revealing the true nature of Giovanni and dark world he lives in, and ultimately, drags Beatrice into. Far from a 'bodice-ripper' romance, it did, on occasion, remind me of Twilight, but I think in this day and age, no author who writes paranormal romance will ever avoid that comparison. I think Hunter does a tremendous job focusing on the plot of the story, not just the romance, and neither is kicked to the wayside for the sake of short-lived thrill. I thoroughly enjoyed the intelligent voice and snarky attitude of the dialogue between Gio and Beatrice, and Carwyn, the thousand year old welsh priest, accents this story, giving the reader much needed comic relief before the romance gets out of control.
Definitely give Elizabeth Hunter's 'A Hidden Fire' a strong 4 out of 5 stars for capturing my interest and forcing me to stay up until past midnight to finish book 1 and immediately buy book 2. This is a series I will be happy to finish, and cannot wait to read more about Beatrice and Giovanni. Gold star, Elizabeth, and thank you. >..<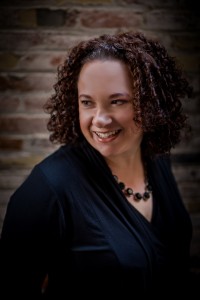 ~