Blood Memory: Book 2 – Beneath the Surface – #ebook is FREE till October 30th!
If you haven't picked up your copy of Blood Memory: Book 2 – Beneath the Surface, you can get it at Smashwords FREE until October 30th, 2013!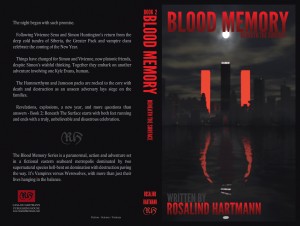 Stand alone sequel to Blood Memory: Book 1 –
The night began with such promise.
Following Vivienne Sena and Simon Huntington's return from the deep cold tundra of Siberia, the Greater Pack and vampire clans celebrate the coming of the New Year.
Things have changed for Simon and Vivienne, now platonic friends, despite Simon's wishful thinking. Together they embark on another adventure involving one Kyle Evans, human.
The Hammerthynn and Jameson packs are rocked to the core with death and destruction as an unseen adversary lays siege on the families.
Revelations, explosions, a new year, and more questions than answers – Book 2: Beneath The Surface starts with both feet running and ends with a truly, unbelievable and disastrous celebration.
FREE AT SMASHWORDS.COM