Guest Feature – Against the Ropes by @cindymcdonald7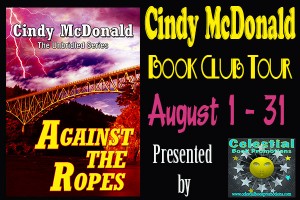 Book Description:
NO GOOD DEED SHALL GO UNPUNISHED!
When the West's good-hearted farm manager, Punch McMinn, stumbles upon Eugene Strom, a down-on-his-luck fighter threatening to jump from an old bridge, Punch takes him under his wing and convinces the patriarch of Westwood Thoroughbred Farm, Eric West, to give him a job.
But when the gun-toting mob shows up at Westwood, it's quite obvious that good ol' Eugene is hiding a secret—a big one. Punch finds himself questioning his good intentions when the ex-fighter puts the people he loves against the ropes—and at the edge of disaster.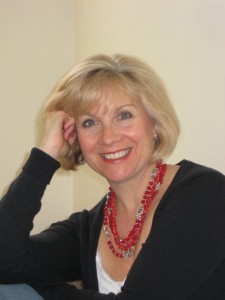 For twenty-six years my life whirled around a song and a dance: I was a professional dancer/choreographer for most of my adult life and never gave much thought to a writing career until 2005. Don't ask me what happened, but suddenly I felt drawn to my computer to write about things I have experienced (greatly exaggerated upon of course) with my husband's Thoroughbreds and happenings at the racetrack.
Surprised? Why didn't I write about my experiences with dance? Eh, believe it or not life at the racetrack is much more…racy. The drama is outrageous–not that dancers don't know how to create drama, believe me, they do, but race trackers just seem to get more down and dirty with it which makes great story telling—great fiction.
I didn't start out writing books, The Unbridled Series started out as a TV drama, and the Hollywood readers loved the show. The problem was we just couldn't sell it. So one of the readers said to me, "Cindy, don't be stupid, turn your scripts into a book series." and so I did!
In May of 2011 I took the big leap and exchanged my dancin' shoes for a lap top—I retired from dance. It was a scary proposition, I was terrified, but I had the full support of my husband, Saint Bill. This past year has been a huge change for me. I went from dancing hard five hours a night to sitting in front of a computer. I still work-out and I take my dog, Harvey, for a daily run. I have to or I'd be as big as a house. Do I miss dance? Sometimes I do. I miss my students. I miss choreographing musicals, but I love my books, and I love sharing them with you.