#itunes doesn't want my book because I don't have an #Apple cpu
Thanks to Cracked.com
I would have never noticed this if it wasn't for Cracked's article on The 4 Most Weirdly Outdated Corporate Policies.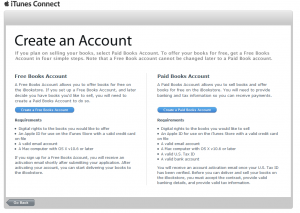 But more specifically…

Huh. I have an iPhone, iPad, iTouch (or whatever they're called), but no mac computer. No wonder I had such a hard time trying to upload to iTunes. I got held up at getting the contract agreement, and after emailing support (who never responded), I just gave up and went other retailers to distribute my book.
Seriously…fuck you, Apple.