Kindle MatchBook
Get the ebook for my first book Blood Memory: Book 1 if you bought the print.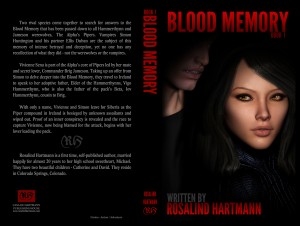 Source: http://www.huffingtonpost.com
Kindle MatchBook, Amazon's latest endeavor, is sure to be welcomed by e-reader converts. The promotion allows anyone who has purchased a print book from Amazon to download the Kindle version for $2.99, $1.99, $0.99, or free.
The project will be launched in October, and 10,000 titles will initially be available, including books by Ray Bradbury, Michael Crichton, Jodi Picoult, Neil Gaiman and Jo Nesbo. At this time, HarperCollins is the only participating publisher.However, according to a press release from Amazon, "many more titles will be added over time."
Customers who have purchased new print books from Amazon as early as the site's launch in 1995 will be eligible to participate.
The endeavor is much like AutoRip, a program announced by Amazon in January allowing music lovers to purchase marked-down MP3 files for any CDs or vinyls they'd previously purchased.
The project may be useful to students and other readers who benefit from owning both electronic and print versions of books–the latter for portability and the former for in-depth study. (According to The Chronicle of Higher Education, students prefer physical books when it's time to buckle down with more rigorous reading).
Between its $.99 e-book deals and wealth of used print books, Amazon already has a reputation for selling books for low prices that are difficult for other retailers to compete with. What do you think of the Amazon's latest project? Let us know in the comments!